Accuracy of Cell Cultures highly Inclined on Lab Incubators
Incubators have traditionally been crucial to study for most
microbiological cultures
or
cell cultures
. Generally, the functioning of these incubators is to maintain a constant temperature with additional features that also control humidity, Co2, and oxygen content inside the Incubators. It is also useful for testing the stability of products under various conditions such as
refrigeration
and
shaking
. Incubators are known to serve a variety of functions in research and clinical laboratories. The
most basic incubators
allow researchers to experiment with cell culture control and monitor strict temperature conditions for optimal growth of cells.
Introduction to Lab Incubators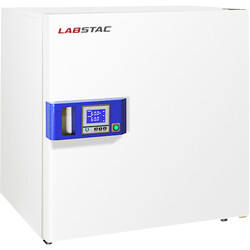 A Lab Incubator, also known as
Genral Purpose Incubators
or Laboratory Incubator is crucial equipment in any laboratory or research setting. Scientists can get reliable studies based on cell and tissue cultures by regulating conditions such as temperature, humidity, and CO2. It also comes with an inbuilt programmable timer that regulates different temperatures and humidity levels. It is designed to accommodate an ample range of laboratory applications and provide a contamination-free environment for cell and tissue cultures. Also available in different sizes from table-top series to large cupboard series.
General Purpose Incubators are ideal for research analysis, laboratory applications,
bacteriology
,
biochemical
, and
hematological studies
.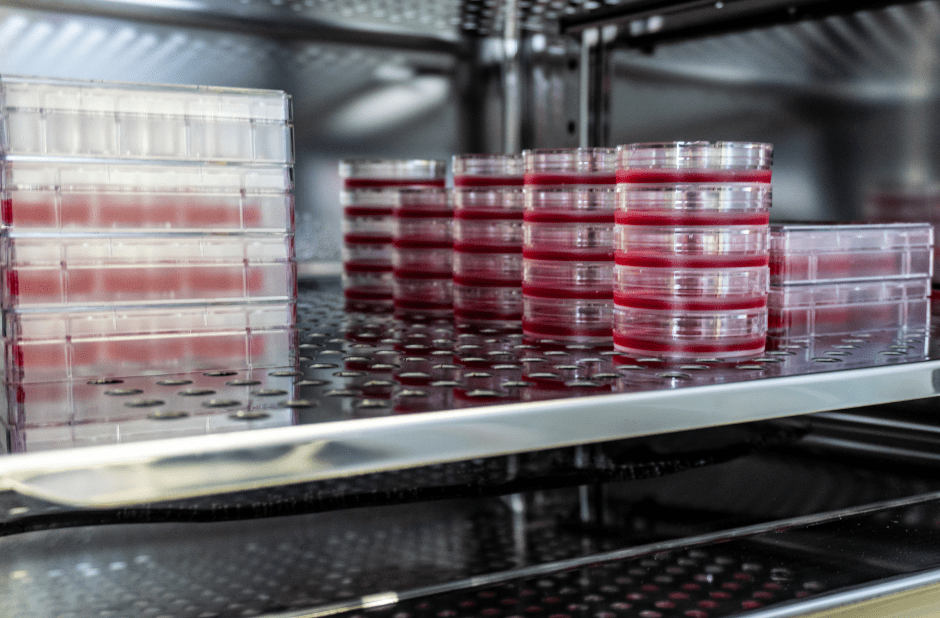 General Purpose Incubators are deployed in modern research laboratories to preserve a stable atmosphere for the process of cultivating microorganisms/cell organisms, both unicellular and multicellular including bacterial cultures, tissue cultures, and yeast. Also ensuring that the humidity and temperature conditions in the room will not hinder the incubation process of microorganisms. It is useful to produce and distribute microbial assemblages.
In
microbiology laboratories
, Lab Incubator helps to grow bacteria, fungi, and other microorganisms. Similarly, it helps in growing viruses in cell cultures. It also helps to store biological specimens before analysis in medical laboratories.
These incubators are used for the breeding of insects and the hatching of eggs process in a
zoology laboratory
. Often used for growing cell cultures and reproduction of germ colonies with subsequent germ count in the food industry. Also, monitoring wastewater from the reproduction of microorganisms such as bacteria, fungi, yeast, or viruses.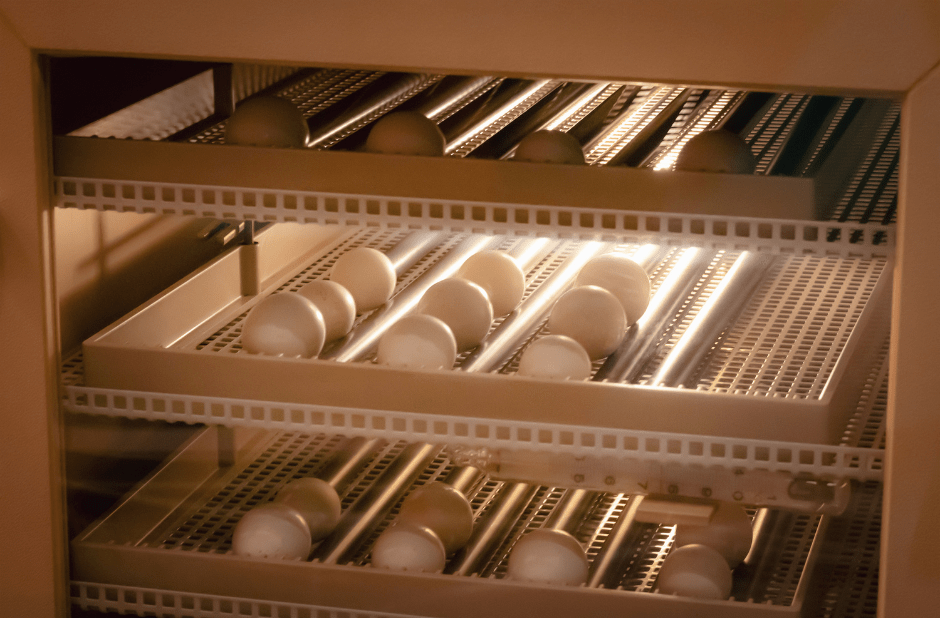 Most importantly, General Purpose Incubators are used in research & clinical laboratories for tissue-engineered products, in vitro fertilization, diagnostics developing biosensors, and in cancer research.
| | | |
| --- | --- | --- |
| Drying oven | Furnaces | Lab Incubators |
| Drying ovens also known as Laboratory ovens heat the samples through the convection method. | Furnaces also known as Lab furnaces or muffle furnaces use radiant heat transfer to heat the samples placed inside the furnace chamber. | Lab Incubators also known as General Purpose Incubators, are designed to provide a temperature control environment to support the growth of organic samples. |
| The drying oven provides uniform temperature and precise temperature control for Drying, Dehydrating, Sterilising, Annealing, evaporating, and testing materials. | Furnaces generally provide uniform temperatures throughout and can be used for many functions, such as Annealing, Sintering, Melting, Binder Burnout, and Product curing. | The main function of incubators is to maintain a constant temperature with additional features that also control humidity, Co2, and oxygen content inside. |
| Drying Oven temperature ranges between 70°C to 250°C or more | Furnaces can be designed to have maximum operating temperatures between 950°C – 1300°C or more. | Lab incubators are designed to run between 15°C to 70°c. |
| The samples are dehydrated without blasting them with direct radiant heat. Lab ovens also incorporate a vent to allow for humidity, VOCs, and fumes to escape. It allows labs to dry out a sample to bake or cure with a slow bake and dehydration over time. | The compact powerhouses are crafted with thick insulation for both heat retention and protection. Durable heating resistors provide uniform heating with low energy consumption. A furnace is designed for a broad range of features, such as size, temperature, air intake, and exhaust to conduct heavy-duty operation and minimizes heat loss. | The purpose of the study requires optimum temperature for the cells and enzymes' growth. Setting the higher temperature can cause samples to denature. |
| | | |
Precaution while operating the Lab Incubator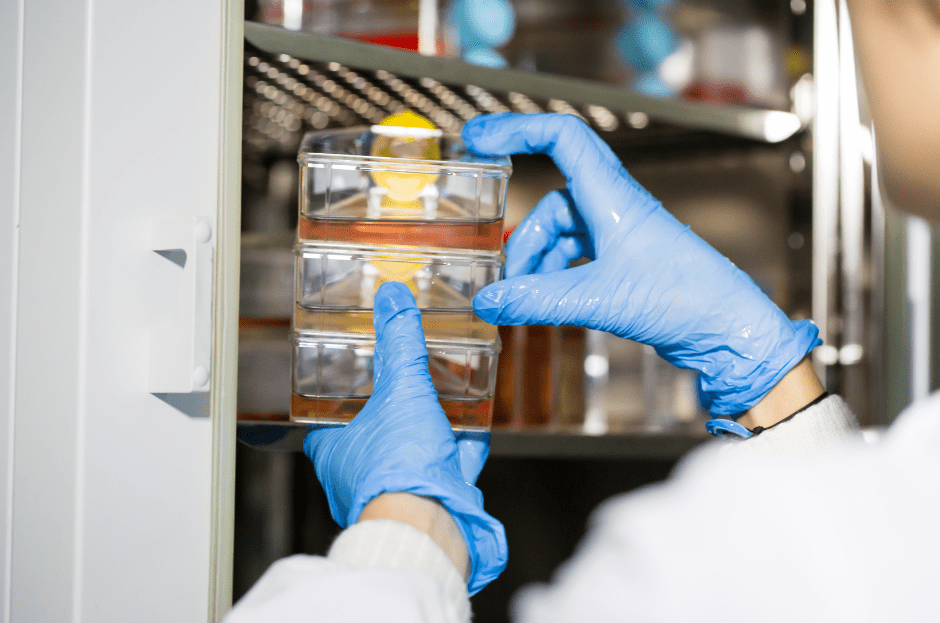 • Avoid opening the door of the Lab Incubator when the samples are placed as specimens are subjected to prone with temperature change.
• Study the required parameter growth of the specimens before placing the culture plates inside the cabinet and then carefully maintain the temperature of the incubator
• The plates should be placed upside down in the lids to avoid the condensation of water.
• Lab incubators must be properly cleaned and sanitized to prevent dirt and germs from settling on the shelves.
• While operating the Lab Incubators for an extended period, sterile water should be placed underneath the shelves to prevent culture specimens from drying out.
Bottom Line
Labstac
General Purpose Incubator
is usually the best choice as it offers temperature accuracy and reliability.
Types of Incubators
available for your needs. Stay updated with the latest Lab products and gets hands-on exciting offers,
Contact us
today.