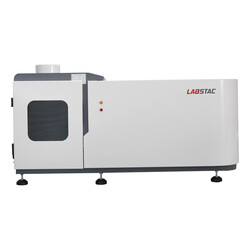 Inductively Coupled Plasma Emission Spectrometer
Inductively coupled plasma atomic emission spectroscopy (ICP-AES) is very sensitive technique in emission spectroscopy that measures the mass percentage of the metals in the metal/polymer nanocomposites by exciting its metal atoms/ions by using a plasma and analyzing the emission wavelength of the electromagnetic radiation.
Used in Environmental, Metallurgical, Geological, Petrochemical, Pharmaceutical, Food safety.
Also known as Inductively Coupled Plasma Optical Emission Epectroscopy (ICP-OES).
Download Catalog
Note: To download a single product catalog please goto the product page and download catalog