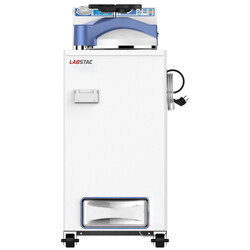 Vertical Autoclave
Laboratory Vertical Autoclave is designed to accommodate a wide range of applications. The user can choose to add the features needed according to intended use. Features are designed specifically for lab based sterilizations used in pharmaceuticals, microbiology labs, research laboratories, food and chemical industries. Very reliable and convenient method of sterilization.
Used in Food industry, Chemical industry, Research, Laboratory, Pharmaceutical.
Also known as Vertical Pressure Sterilizer, Vertical Pressure Autoclave, Vertical Sterilizer, Laboratory Vertical Autoclave, .
Download Catalog
Note: To download a single product catalog please goto the product page and download catalog