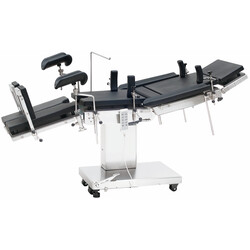 Electric Operation table
Labstac's electric operation table are cost effective, multi performance mobile operating table that meets the requirement of different surgeons. Easy-to-use electronic controls. Operation table equipped with a table top that rotates 180 degrees, and the chest plate, back plate, head plate, and leg plate on this table can all be easily adjusted, allowing for the ideal positioning of patients undergoing medical imaging tests.
Used in Medical unit, Surgery, Operation theatre, cardiovascular, pediatric, gynecology, abdominal, gall bladder, plastic surgery and more.
Also known as Electric surgical table, Electric OR Table, Electric operating table.
Download Catalog
Note: To download a single product catalog please goto the product page and download catalog
OPT11 SERIES
Electric OR table