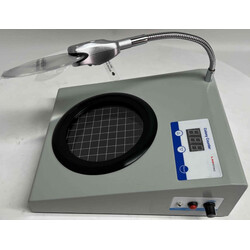 Colonometer
Colonometer is a instrument used to automatically count the number of cells or colonies present in a sample. They are capable of determining the number of cells, whether they are viable. Colony counters are used to estimate a liquid culture's density of microorganisms by counting individual colonies on an agar plate,Petri dish,Slide or mini gel.
Used in Pharmaceutical research, Environmental testing, Biological, veterinary, clinical and cosmetic laboratories, Water for drink, Domestic sewage, and Industrial water, bacilli inspection of food, drink..
Also known as Microorganism enumeration, Cell Counter, Bacterial Cell Counter, Colonometer.
Download Catalog
Note: To download a single product catalog please goto the product page and download catalog