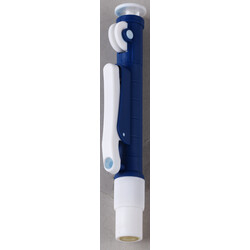 Pipette Pump
We are engaged in offering a wide range of Pipette Pumps that provide safe and accurate pipetting and dispensing of liquids. It can be rotated to dispense and draw up the liquid. Available in variety of sizes and shapes.
Used in Liquid Handling Task, Institutes, Pharmaceutical, Industrial, Microbiology, Chemistry, Biology, Medical, Laboratory, Research.
Also known as Laboratory Pipette Pump.
Download Catalog
Note: To download a single product catalog please goto the product page and download catalog
PIC41 SERIES
Pipette Pump
PIC42 SERIES
Pipette Pump
PIC43 SERIES
Pipette Pump