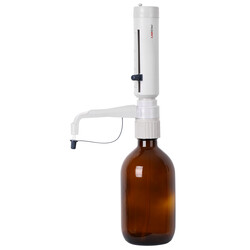 Pipette
Pipettes are mostly used to transport small amounts of liquid in laboratory or for research purpose. They are available in a variety of sizes and configurations to fulfill your specific needs. The design focus lays on providing the most accurate results possible, optimum user safety, reliability and robustness for a long service life.
Used in Chemistry, Biology, Medical, Laboratory, Research, Liquid Handling Task, Institutes, Pharmaceutical, Industrial, Microbiology, Plasmid Purification.
Also known as Pipet, Pipettor, Chemical Dropper, Laboratory Pipette.
Download Catalog
Note: To download a single product catalog please goto the product page and download catalog