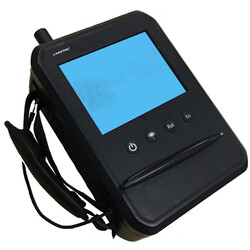 Hand-Held Chemical Identifier
Hand Held Chemical Identifier, for rapid, accurate identification of unknown liquids and solids such as threat liquids, narcotics, explosives, and chemical warfare materials. Based on Raman spectroscopy, itcan analyze the unknown substance in question quickly and provide an immediate, reliable result.
Used in Widely used in Pharmaceutical chemical, Army/Police/Anti-terrorism, subway, railway, public security, border police, government Units, postal logistics, other key security zone, the human body clothing, luggage, drugs left on the surface of the goods, explosives, other prohibited items, suspicious objects can be quickly detected.
Also known as Explosives Drug Detector, Trace Drug Detector, Explosives Trace Drug Detector.
Download Catalog
Note: To download a single product catalog please goto the product page and download catalog