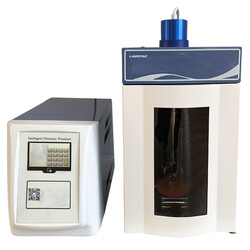 Ultrasonic Homogenizer
Ultrasonic homogenizers are powerful tools to mix and homogenize solid-liquid and liquid-liquid suspensions. Homogenizers are used in mixing dispersing and emulsifying the solution. also used in disrupting cells/subcellular structures in suspension, and for creating emulsions.
Used in Biology, Research, Pharmaceutical, Chemical, Industries.
Also known as Sonicator, Ultrasonicator, Sonifier, Homogenizer mixer.
Download Catalog
Note: To download a single product catalog please goto the product page and download catalog
LIH13 SERIES
Ultrasonic Homogenizer