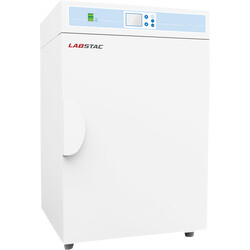 CO2 Incubator Water Jacketed
Water jacketed CO2 incubators are ideal for cell culture applications. These are designed to provide uniform temperatures and highly stable CO2 environments that are necesssary to prevent shocks to cells. Precisely controlled, accurate, pure environment throughout the culturing process is maintained. High precise gas sensor is applied with automatic start function. These incubators are an ideal solution for labs involved with potential power disruption or significant ambient temperature fluctuations affecting the integrity of their cultures.
Used in Tissue Engineering, Vitro fertilization, Cell Culturing, Tissue culturing, Mammalian cell research, Oncology studies..
Also known as Laboratory CO2 Incubator Water Jacketed.
Download Catalog
Note: To download a single product catalog please goto the product page and download catalog