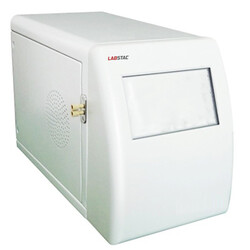 TOC Analyzer
TOC analyzer directly shows the total organic carbon content in water or liquid solutions. It is designed to make testing easier, reproducible and accurate. TOC analyzers maximize both sensitivity and productivity, making them the ideal choice for monitoring in wide range of aqueous samples.
Used in Water for injection, Cleaning validation, Environmental, Chemical, Pharmaceutical Industries, Research, Laboratory.
Also known as Laboratory TOC Analyzer, Total Organic Carbon Analyzer.
Download Catalog
Note: To download a single product catalog please goto the product page and download catalog