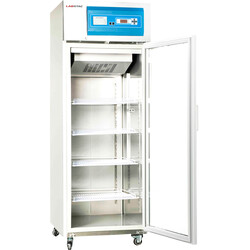 Medical Refrigerator
Engineered to meet the demanding requirements of laboratory research. Major feature like forced air circulation system makes this product highly effective and reliable to provide quick freezing. Designed Environment friendly with no ozone-damaging chemicals and space saving with easier cleanability.
Used in Industry, Cosmetic, Pharmaceutical, Electronics, Laboratory, Medical, Research.
Also known as Laboratory Medical Refrigerator.
Download Catalog
Note: To download a single product catalog please goto the product page and download catalog