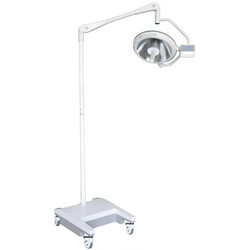 Integrated operation light
Shadowless operation lamp is suitable for the requirement of various operation conditions and it is ideal operating lighting equipment for modern operation rooms. Based on trichromatic theory, the light is closer to natural light, which is suitable for medical workers to distinguish the color of vascular tissue, nerve ending and so on. Adapts US blue cold light coating technology, the optical filter could effectively filter ultraviolet rays from the spectrum.
Used in Medical unit, Surgery, Operation theatre.
Also known as Integrated surgical Light, Integrated OT light.
Download Catalog
Note: To download a single product catalog please goto the product page and download catalog