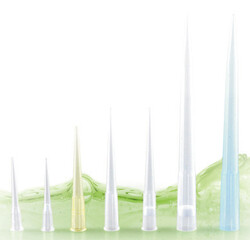 Pipette Tips
Pipette tips are essential when using a micropipette. These get attached to the shaft of the pipette and are usually ejected after use. It is an essential lab item for any test or experiment. They are available as racked or loose bulk tips, with or without a filter, sterile or non-sterile.
Used in Institutes, Pharmaceutical, Industrial, Microbiology, Plasmid Purification, Chemistry, Biology, Medical, Laboratory, Research, Liquid Handling Task.
Also known as Pipet Tips, Laboratory Pipette Tips, Laboratory Pipet Tips.
Download Catalog
Note: To download a single product catalog please goto the product page and download catalog