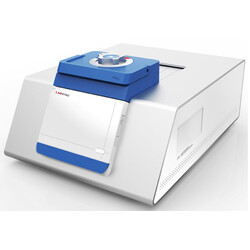 Real-time Thermal Cycler
Real-time PCR has revolutionized the way clinical microbiology laboratories diagnose human pathogens. It delivers reliability, sensitivity, and accuracy, which is optimized to enable the broadest range of real time PCR applications. Features like compact size, individually programmed wells, heated lids to prevent condensation, higher throughput and software integration makes it an unique choice.
Used in Quantitative gene expression analysis, SNP analysis, drug target validation, genotyping, RNA Analysis, Rare Mutation Detection, Clinical Microbiology.
Also known as Real-Time PCR Thermal Cyclers, Thermocycler, Quantitative PCR, Laboratory Real Time PCR, Laboratory Thermocycler, Laboratory Quantitative PCR, Laboratory Real-time Thermal Cycler..
Download Catalog
Note: To download a single product catalog please goto the product page and download catalog