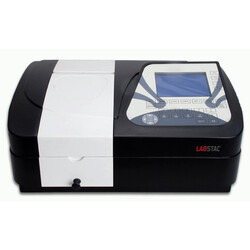 Atomic Absorption Spectrophotometer
An analytical technique used to measure the concentrations of elements in a sample. The system is incredibly sensitive and can detect down to micrograms (μg). It is performed by focusing a beam of known wavelength of ultraviolet (UV) light through a flame and into a detector.
Used in Food and Beverage Industry, Water Analysis, Clinical Research, Pharmaceutical, Mining and Geology, Environmental Monitoring, Oil and Petroleum, Forensics..
Download Catalog
Note: To download a single product catalog please goto the product page and download catalog
SPE41 SERIES
Atomic Absorption Spectrophotometer