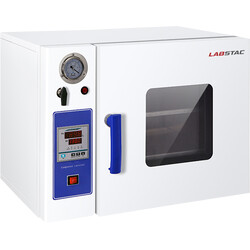 Vacuum Drying Oven
Vacuum ovens are very versatile pieces of equipment with applications in laboratory research, engineering, and industry. The low pressure environment also minimizes oxidation during drying. A rugged, high quality pressure chamber, gasket seals, and pump are features to look for, as well as convenient, programmable controls and a computer interface.
Used in Biochemical, Pharmaceutical, Healthcare, Agricultural, Environmental protection, disinfection, Sterilization, Drying, Roasting, Laboratory, Research, engineering, Industry, .
Also known as Vacuum Oven, Laboratory Vacuum Oven.
Download Catalog
Note: To download a single product catalog please goto the product page and download catalog
OVE21 SERIES
Vacuum Drying Oven
OVE22 SERIES
Vacuum Drying Oven