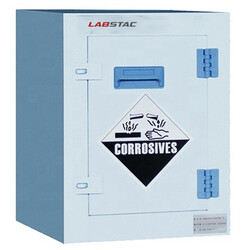 Strong acid and Alkali Storage Cabinet
Strong Acid and Alkali Storage Cabinet are specifically designed for the safe storage of Strong Acids, Alkali, Hazardous Chemicals and corrosive materials for example Hydrochloric acid, Sulfuric acid,nitric acid, KOH, NaOH and other chemical substances.
Used in Laboratory, Research, Pharmaceutical, Toxic Chemicals, Potential Carcinogens, Hazardous Contaminants.
Also known as Acid Alkali Cabinet, Chemical Storage Cabinet.
Download Catalog
Note: To download a single product catalog please goto the product page and download catalog