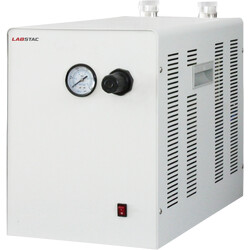 Gas Generator
Laboratory gas generators completely eliminate the safety hazards typically involved with handling high pressure cylinders. These are hassle-free automated systems that do not require tanks to change or downtime. Compact, Portable Design, Practical, Cost Effective, Convenience, Consistency, Economical, Safety, Environmental and Protected are some of the features which makes it unique.
Used in Gas Chromatography Detectors, Petrochemical, Laboratory, Medical, Research, Industries, Environmental, Pharmaceutical, Clinical, Forensics. .
Also known as Laboratory Gas Generator.
Download Catalog
Note: To download a single product catalog please goto the product page and download catalog