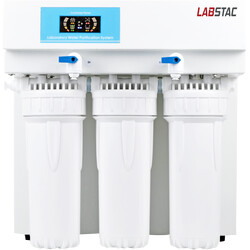 Deionized Water Purification System
It provides a variety of applications from residential to scientific and industrial settings. It completely meets the requirements of general chemical or biological experiments for pure water. Deionized water system is an ideal choice of deionized water for grade experiments.
Used in Laboratory, Manufacturing, Reefkeeping, Aquarium.
Also known as Laboratory Deionized water system.
Download Catalog
Note: To download a single product catalog please goto the product page and download catalog