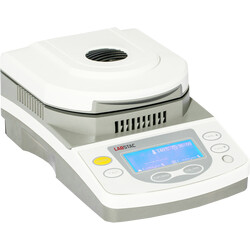 Moisture Analyzer
Moisture Analyzer measures the amount of moisture in a substance which particularly helps in food processing. These analyzers are also commonly used in environmental, pharmaceutical, and materials science labs. We provide a variety of moisture analyzer according to applications, features and customers requirements.
Used in Food processing, Environmental, Pharmaceutical, Laboratory, Research, Medical, Hospitals, Agriculture, Industrial.
Also known as Laboratory Moisture Analyzer, Moisture Balance, Moisture Meter, Halogen Moisture analyzer, Laboratory Moisture Balance, Laboratory moisture Meter, Laboratory Halogen Moisture analyzer.
Download Catalog
Note: To download a single product catalog please goto the product page and download catalog
ANA21 SERIES
Moisture Analyzer