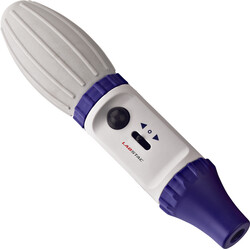 Pipette Controller
Pipette Controller offers an unmatched control of pipetting speeds from drop by drop or gravity dispense to fast liquid displacement. Designed for comfortable and uncomplicated pipetting even during long lasting sessions. It is light weight and easy to use in laboratory and for research purpose.
Used in Liquid Handling Task, Institutes, Pharmaceutical, Industrial, Microbiology, Chemistry, Biology, Medical, Laboratory, Research.
Also known as Pipetaid, Pipet Gun, Laboratory Pipette Controller.
Download Catalog
Note: To download a single product catalog please goto the product page and download catalog